Gulir ke bawah untuk versi bahasa Indonesia
The United States and Europe combined have experienced 12X as many COVID-19 cases and 16X as many deaths as China. That's a mind-blowing difference. What's more, Europe's population is 750,000,000, the USA's is 335,000,000 and China's population is 1,433,000,000.
Genetic vulnerably along racial lines is not the reason as my previous article suggested. While it is true that ethnic groups respond differently to the virus, the reasons are socioeconomic.
The question remains, why did Europe and America combined experience 16 times as many deaths due to COVID-19 than China? The following, are my top five reasons.
5. Asian nations were better prepared to cope with a pandemic.
In Japan, life is closer to normal than other infected nations because of cultural quirks, most notably the reason for wearing masks. Most people wear masks to avoid getting sick whereas most Japanese wear them to prevent getting others sick. Japanese are respectful and follow rules.
South Korea was better prepared than any other nation. They learned their successful COVID-19 strategy from a previous coronavirus outbreak, MERS. Korean officials made mistakes that cost them precious time during that outbreak. Here is a great article about how they learned from those experiences and became a model for the rest of the world.
China has experience handling severe epidemics. Their response to COVID-19 was based largely on their experience with other epidemics originating from their animal markets, including SARS, which is also a corona virus. China is acutely aware that wet markets are a ticking time bomb for human diseases. They understand how devastating an epidemic can be. Their response was strong although a bit late and somewhat draconian.
4. America responded too slowly
Americans have a surrealistic perspective on modern pandemics. They watch it on TV happen to the less fortunate countries as if watching life through a window. Deep down, they think it won't happen to us. COVID-19 was in part ignored because previous threats, like Ebola, SARS, and MERS, never had much impact. When America did react, it looked more like hysteria than an orderly civil response.
The ongoing battle between President Trump and the media does not help. President Trump's daily briefings were initially informative and somewhat respectful, but his demeanor changed when he took to Twitter. Since then, the briefings have become more like one of his political rallies.  On the other hand, the media's formula is simple: Whatever the President says is wrong or borderline evil. They are so consumed with bashing Trump, they lose perspective on the truth.
While most Americans behaved responsibly, many refused to follow the new rules. Even today, some mega-churches continue to defy orders not to gather publicly. It doesn't take many defiant people to supercharge the spreading of the virus. Korea's super spreader, patient 31, is a good example.
3. Europe and the new silk road
The Virus started in China but spread globally mostly through Europe. Mongolia for example, who shares a 2600 mile border with China closed the crossing points and imposed travel bans on hotspots like South Korea, Japan and China. The virus still found its way to Mongolia by a Frenchman who had come from France via Moscow.
Many countries became part of the pandemic through people infected in Europe. Travel from Europe preceded index coronavirus cases in at least 93 countries and account for more than half of the world's index cases! Travel from Italy preceded index cases in 46 countries while index cases in only 27 countries were as preceded by travel from China.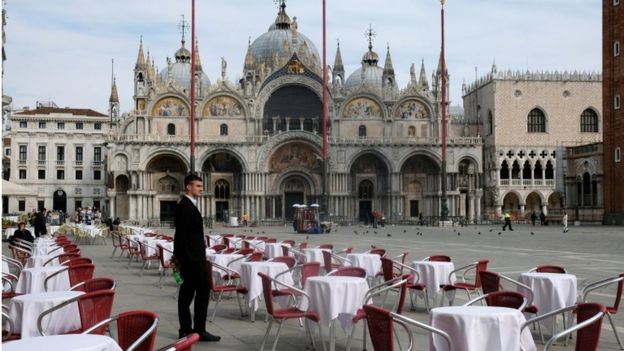 In New York City, the epicenter for the virus in America, Genomes revealed most cases started in Europe, some as early as mid-February.
The spread of COVID-19 from Europe was facilitated by air travel links which were left open too long. Milan closed one terminal on March 16 after 3,760 cases were confirmed in North Lombardy. London's Heath Row and Paris's Charles DeGaulle airports are still open. Spain who was hard hit, didn't close their airports until traffic already stopped.
2. China deliberately withheld crucial information
On New Years Eve, China informed the WHO of a "mysterious pneumonia outbreak" spreading throughout Wuhan. The government then moved all patients with the virus to a specially designed hospital to collect samples. Doctors were told to stay quiet; one doctor  who issued a warning, was punished and later died from the virus. Medical whistleblowers were threatened with arrest. China knew that a corona-virus was spreading in Wuhan and not pneumonia.
From the beginning, China has been hiding critical information about COVID-19 from the world. They knew the outbreak was not pneumonia. Even now, pages from leading universities in China that contain research about the origins of COVID-19 have recently been deleted along with their caches in a deliberate attempt to control the narrative.
The U.S. asked China to allow in epidemiologists — both to assist the country in confronting the spread and to gain valuable insights that could help buy time for the U.S. response. They also asked for samples to begin the search for a vaccine. Several days later, China sent samples of the virus to U.S. labs for study. Weeks later, they allowed two people from the WHO team in. By now, precious weeks were lost and the virus was spreading across Asia and escaped the continent.
1. The WHO downplayed the severity of COVID-19
WHO looked on as China hid crucial information and lied about the number of COVID-19 cases. Meanwhile, WHO's director-general, Tedros Adhanom Ghebreyesus, claimed that China's lockdown strategy had "bought time for the world."
MUST SEE VIDEO

In late January, a group of WHO doctors debated whether to declare COVID-19 a world emergency. Those who wanted to implement strict travel restrictions were outvoted and instead, the group released a glowing statement praising China.
"The committee does not recommend travel or trade restrictions at this time, based on the current information available." That statement was released after there were 12,167 cases reported in China and 170 deaths. The WHO claimed there were no cases outside of China—but cases were in fact reported. On January 30, they declared COVID-19 an emergency of international concern, they finally declared COVID-19 a pandemic on March 12.
In contrast, the WHO, under different leadership declared a world emergency after 107 known cases of SARS with human-to-human transmission. They bungled the Ebola crises in 2014 and they bungled this pandemic as well. <<
---
Google Translate yang diterjemahkan
COVID-19: Cina vs Eropa vs USA
Gabungan Amerika Serikat dan Eropa telah mengalami 12 kali lipat kasus COVID-19 dan 16X kematian di Tiongkok. Itu perbedaan yang mengejutkan. Terlebih lagi, populasi Eropa adalah 750,000,000, Amerika Serikat adalah 335.000.000 dan populasi Cina adalah 1.433.000,000.
Genetik yang rentan di sepanjang garis rasial bukanlah alasan seperti yang disarankan oleh artikel saya sebelumnya. Meskipun benar bahwa kelompok etnis merespons secara berbeda terhadap virus, alasannya adalah sosial ekonomi.
Pertanyaannya tetap, mengapa kematian gabungan Amerika dan Eropa 16 kali lebih banyak karena COVID-19 daripada Cina? Berikut ini, lima alasan utama saya.
5. Negara-negara Asia lebih siap untuk menghadapi pandemi.
Di Jepang, kehidupan lebih dekat dengan normal daripada negara-negara lain yang terinfeksi karena kebiasaan budaya, terutama alasan memakai topeng. Kebanyakan orang memakai topeng untuk menghindari sakit sedangkan kebanyakan orang Jepang memakainya untuk mencegah orang lain sakit.
Korea Selatan lebih siap daripada negara lain. Mereka mempelajari strategi COVID-19 yang sukses dari wabah koronavirus sebelumnya, MERS. Pejabat Korea membuat kesalahan yang menghabiskan waktu berharga mereka selama wabah itu. Berikut ini adalah artikel yang bagus tentang bagaimana mereka belajar dari pengalaman itu.
China memiliki pengalaman menangani epidemi parah. Tanggapan mereka terhadap COVID-19 sebagian besar didasarkan pada pengalaman mereka dengan epidemi lain yang berasal dari pasar hewan mereka, termasuk SARS, yang juga merupakan coronavirus. Cina sangat sadar bahwa pasar basah adalah bom waktu yang berdetak untuk penyakit manusia. Mereka memahami betapa dahsyatnya epidemi itu. Respons mereka kuat meskipun agak kejam dan terlambat.
4. Amerika merespons terlalu lambat
Orang Amerika memiliki perspektif surealistik tentang pandemi modern. Mereka menontonnya di TV terjadi di negara-negara yang kurang beruntung seolah-olah menonton kehidupan melalui jendela. Jauh di lubuk hati, mereka pikir itu tidak akan terjadi pada kita. COVID-19 sebagian diabaikan karena ancaman sebelumnya, seperti Ebola, SARS, dan MERS, tidak pernah memiliki banyak dampak. Ketika Amerika bereaksi, itu tampak lebih seperti histeria daripada respons sipil yang teratur.
[Updated] Pertempuran yang sedang berlangsung antara Presiden Trump dan media tidak membantu. Briefing harian Presiden Trump awalnya informatif dan agak hormat, tetapi sikapnya berubah ketika dia turun ke Twitter. Sejak itu, briefing menjadi lebih seperti salah satu demonstrasi politiknya. Di sisi lain, formula media itu sederhana: Apa pun yang dikatakan Presiden itu salah atau batas kejahatan. Mereka begitu dikonsumsi dengan bashing Trump, mereka kehilangan fokus.
Sementara kebanyakan orang Amerika berperilaku bertanggung jawab, banyak yang menolak untuk mengikuti aturan baru. Bahkan hari ini, beberapa gereja besar terus menentang perintah untuk tidak berkumpul di depan umum. Tidak perlu banyak orang yang menantang untuk menekan penyebaran virus secara berlebihan. Penyebar super Korea, pasien 31, adalah contoh yang bagus.
3. Eropa dan jalan sutra baru
Virus dimulai di Cina tetapi menyebar secara global sebagian besar melalui Eropa. Mongolia misalnya, yang berbagi perbatasan 2600 mil dengan Cina menutup titik persimpangan dan memberlakukan larangan perjalanan di hotspot seperti Korea Selatan, Jepang, dan Cina. Virus masih menemukan jalan ke Mongolia oleh seorang Prancis yang datang dari Perancis melalui Moskow.
Banyak negara menjadi bagian dari pandemi melalui orang yang terinfeksi di Eropa. Perjalanan dari Eropa mendahului kasus indeks coronavirus di setidaknya 93 negara dan merupakan lebih dari separuh kasus indeks dunia! Perjalanan dari Italia mendahului kasus indeks di 46 negara sedangkan kasus indeks hanya di 27 negara yang didahului dengan perjalanan dari Tiongkok.
Di New York City, pusat gempa untuk virus di Amerika, Genom menunjukkan sebagian besar kasus dimulai di Eropa, beberapa terjadi pada pertengahan Februari.
Penyebaran COVID-19 dari Eropa difasilitasi oleh jalur perjalanan udara yang dibiarkan terbuka terlalu lama. Milan menutup satu terminal pada 16 Maret setelah 3.760 kasus dikonfirmasi di Lombardy Utara. Bandara London Heath Row dan Paris Charles DeGaulle masih buka. Spanyol yang terpukul tidak menutup bandara mereka sampai lalu lintas berhenti.
2. China sengaja menyembunyikan informasi penting
Pada Malam Tahun Baru, Cina memberi tahu WHO tentang "wabah pneumonia misterius" yang menyebar ke seluruh Wuhan. Pemerintah kemudian memindahkan semua pasien dengan virus ke rumah sakit yang dirancang khusus mengumpulkan sampel. Dokter disuruh diam; orang yang mengeluarkan peringatan, dihukum dan kemudian meninggal karena virus. Pelapor medis diancam akan ditangkap. China tahu bahwa virus korona menyebar di Wuhan dan bukan pneumonia, seperti yang mereka katakan kepada WHO.
Sejak awal, China telah menyembunyikan informasi penting tentang COVID-19 dari dunia. Mereka tahu wabah itu bukan pneumonia. Bahkan sekarang, halaman-halaman dari universitas terkemuka di China yang berisi penelitian tentang asal-usul COVID-19 baru-baru ini dihapus bersama dengan cache mereka dalam upaya yang disengaja untuk mengendalikan narasi.
Amerika meminta China untuk mengizinkan ahli epidemiologi – baik untuk membantu negara itu dalam menghadapi penyebaran dan untuk mendapatkan wawasan berharga yang dapat membantu membeli waktu untuk tanggapan Amerika. Mereka juga meminta sampel untuk memulai pencarian vaksin. Beberapa hari kemudian, Cina mengirimkan sampel virus yang diambil laboratorium Amerika untuk diteliti. Beberapa minggu kemudian, mereka mengizinkan dua orang dari tim WHO masuk. Sekarang, minggu-minggu berharga hilang dan virus menyebar ke seluruh Asia dan lolos dari benua.
1. WHO meremehkan keparahan COVID-19
WHO memandang Cina sebagai informasi penting dan mengerti tentang jumlah kasus COVID-19. Sementara itu, direktur jenderal WHO, Tedros Adhanom Ghebreyesus, mengklaim bahwa strategi kuncian China telah "membeli waktu untuk dunia."
Pada akhir Januari, sejumlah dokter WHO memperdebatkan apakah akan menyatakan COVID-19 sebagai darurat dunia. Mereka yang ingin menyetujui perjalanan yang ketat harus menolak suara dan meminta gantinya, kelompok itu mengeluarkan persetujuan bercahaya memuji Tiongkok.
VIDEO
"Panitia tidak dapat menyetujui perjalanan atau perdagangan saat ini, berdasarkan informasi yang tersedia." Pernyataan dirilis setelah 12.167 kasus yang dikeluarkan di Tiongkok dan 170 kematian. WHO menyatakan tidak ada kasus di luar Tiongkok – kecuali kasus disetujui. Pada 12 Februari, mereka menyatakan COVID-19 sebagai pandemi.
Sebaliknya, WHO, di bawah kepemimpinan yang berbeda menyatakan darurat di dunia setelah 107 mengetahui kasus SARS dengan penularan dari manusia ke manusia. Mereka mengalami krisis Ebola pada tahun 2014 dan membungkam pandemi ini juga. <<